Backballed vs. Tolerated: Another installment in an on-going series by
Vincent Wrice
Chip Kelly
vs Terrell Pryor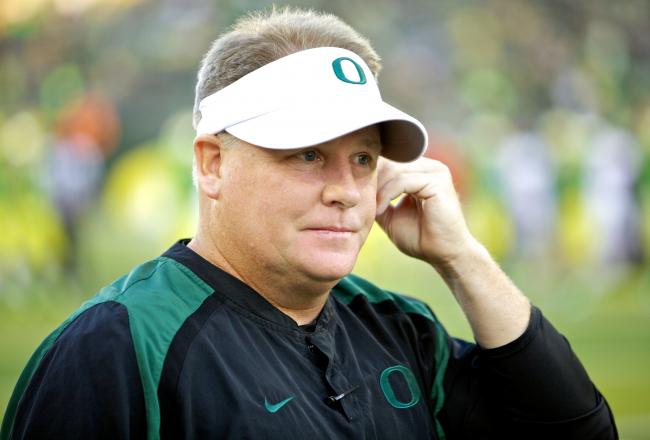 In respect to both Terrell Pryor and Chip Kelly, there are distinct differences. While Pryor was an amateur who didn't receive pay, he was sanctioned by both the NCAA and NFL. In the NCAA he didn't serve his penalty but he was punished by not being able to reap the benefits of his remaining time at OSU.
He didn't get to compete for the Heisman Trophy or a national championship; he didn't get to increase his draft position, thereby increasing his immediate and lifetime earning potential. So a penalty evaded didn't necessary mean he received no detriment. Pryor then received a second detriment by a body not connected to where his first offense occurred. After Pryor and the Raiders agreed to a 4-year contract, he served an NFL-mandated 5-game suspension at the beginning of the 2011 NFL season. That suspension was without pay. It is as if I was caught cheating on a test, left the university because of it, was hired by a firm, but they suspended me for cheating on the test. This makes no sense. Not to mention the
unconstitutionality of NCAA laws making these guys play for unjust enrichment and not letting them sell items to which neither the NCAA nor the school having control over. This is effectively giving the awarded student a mere license to use said award. The awards should remain in the school's trophy case until the student has graduated.
As for Kelly his responsibility is far greater that a student athlete. He has a responsibility to the school as well as the athletes he has recruited. Adam Jude of the Oregonian stated the University of Oregon agreed that its football coaches "committed at least one major violation," from 2008 to 2011.
Kelly
Kelly has gotten his multimillion dollar contract on the backs of students athletes ate the University of Oregon. The NCAA was his laboratory and audition for the NFL. He now gets the chance to implement his theory while making millions of dollars.